If you are ever in old downtown Flagstaff looking for a restaurant that is unique and has amazing quality food then The Toasted Owl off of route 66 is the place for you! The Toasted Owl is decorated in a way that would catch anyone's attention. They have a theme of owl's wherever you go mixed with a bit of shabby chic, the mix creates an atmosphere of coziness and home. I just think of good times and great memories at my Grandmother's when I go, I love it.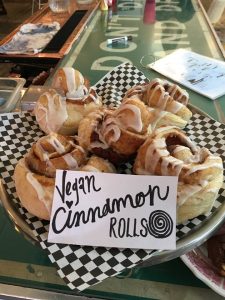 The service is great, the workers make you feel welcomed and add to the good light hearted atmosphere even on their most hectic of days. The food is absolutely delectable with large servings that could feed even the hungriest of people. They are best known for their big breakfasts but their lunch options are just as good delicious!
They are Vegan, gluten-free and vegetarian friendly with free Wi-Fi for guests! The Toasted Owl is an amazing place to sit, relax and enjoy good food with friends and family alike! If you happen to be on the run but still want to enjoy their food, The Toasted Owl now offers carry out!
Contact Information for The Toasted Owl Café:
Phone: (928) 774-5326
East side location: 12 S Mikes Pike Flagstaff, Arizona
South side location: 5200 North Cortland Blvd
Facebook: https://www.facebook.com/toastedowl/
Site: www.thetoastedowl.com